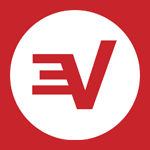 Striking Features of ExpressVPN
30-Days Money back Guarantee
24/7 customer service
Servers in 87 countries
Three multi connection
Works with US Netflix and iPlayer (at date tested)
.onion address
Stealth Servers
$8.32
per month
Exclusive 35% Discount
Pros
Premium VPN service. Wide range of VPN servers. Simple & user-friendly interface. ExpressVPN delivers super-fast Internet speed with supreme security. Servers optimized for torrents/P2P. Zero logs. Best for streaming, especially for Netflix. Express VPN apps available for Android & iOS. Multi logins allowed. 24/7 customer support.
Cons
ExpressVPN is a bit pricey (but gives top-notch VPN services) compare to its counterparts. Unfortunately, no ExpressVPN free trial is available. Only three simultaneous connections are allowed.
Bottom Line
Express VPN creates a cutting edge by providing a fast & secure internet access. It is loaded with numerous impressive features including unlimited speed, bandwidth, extensive server network, high-end encryption & more. Our ExpressVPN review highlights all the great features that make it the most promising VPN service provider of 2017.
30 Days
Money Back Guarantee
145+
VPN Server Locations
---
There  are many VPN providers in the industry but if you ask me to name the best then ExpressVPN would definitely be on that list. ExpressVPN is dedicated to bringing customer satisfaction, round the clock customer support, 30 days money back guarantee, multi device compatibility and so much more. I will discuss each of these features in detail in my ExpressVPN Review.
Over the past few years ExpressVPN has been working on its continuous improvement. This has led to its easy to use software which is compatible with every device. ExpressVPN has the best encryption I have yet to encounter. With its AES-256 Encryption you can stay safe while you browse the internet.
ExpressVPN Pricing and Plans
ExpressVPN is one of the best VPN providers; as I have mentioned  above; but it is also one of the most expensive one. It starts off with a very steep monthly plan of $12.95. But if you go for the annual plan the price drops considerably to a more reasonable $8.32.
ExpressVPN Money Back Guarantee
ExpressVPN offers a very generous 30-days Money back  guarantee. In this regard ExpressVPN is the industry leader as not many VPN providers keep their promise. Unlike others, ExpressVPN does not have any hidden restrictions and honors their word to the letter.
We went through different website and forums too look for some negative feedback regarding their money back guarantee but fortunately we did not find any.
In addition, ExpressVPN also runs a referral program, if you refer a friend you get 30-days free. So the more you refer the more days you get free.
ExpressVPN free trial
ExpressVPN does not offer a free trial but honestly you won't need it because of their awesome money back guarantee policy. However, they do offer a 7 days free trial on their IOS app and a one day trial on their Android app. This is because of the trial periods set by the plays store and apple store policies rather than ExpressVPN itself.
ExpressVPN Review & Features
ExpressVPN Servers
ExpressVPN has  servers in 136+ cities in 87 countries but they haven't disclosed the number of servers for security reasons. ExpressVPN has servers in every major country so that you are never Geo-restricted.
ExpressVPN Protocols and Encryption
ExpressVPN supports every other VPN protocol available but I recommend that you use OpenVPN and avoid PPTP at all costs. ExpressVPN supports Pptp, L2tp/ipsec, SSTP and OpenVPN (TCP and UDP).
Next we talk about Expressvpn's encryption in our ExpressVPN review. I must say that I am impressed by ExpressVPN's encrypting technology. ExpressVPN has AES-256 cipher with RSA-4096 handshake and SHA-512 HMAC hash authentication.
ExpressVPN has been busy in improving their VPN service and I noted that they are now using Elliptic Curve Diffie–Hellman (ECDH). It's a secure key exchange between two parties. It establishes a shared secret over an insecure channel which in simpler term means that you are very secure. It is also called Perfect Forward Secrecy which prevents organizations like the NSA from spying on you. This more than enough reason to buy this VPN alone if you are living in USA.
I will further demonstrate how ExpressVPN has made its encryption user friendly with the help of screenshots attached below:
ExpressVPN will generate a custom OpenVPN certificates for each users  and then authenticates it with an activation code. This makes the whole process very secure.
In the screenshot above you can clearly see that how ExpressVPN is defining the purpose of each protocol. You won't have any trouble in choosing which protocol you want because of its clear definition. This is something I have never seen done by any other VPN provider.
SmartDNS
Next up in our ExpressVPN review we will talk about SmartDNS. ExpressVPN offers free SmartDNS service which works with Netflix and iPlayer. But you will need to turn off the certification warning to view the Https pages. You can turn it off the warnings from your browser.
The question that comes to mind is "why would I need a SmartDNS when I have a VPN?". The answer is simple, but first you need to understand how SmartDNS works. It changes the DNS of your device which enables geospoofing. This helps you in accessing geo-blocked content. The change of DNS is instantaneous. Which means you won't have buffering issues  like you do when you use a VPN. SmartDNS does not involve any encryption like a VPN.
Another advantage of using a SmartDNS is that its compatible with almost every device. If you want to stream shows and you don't want any encryption then SmartDNS is your best option because of its compatibility.
ExpressVPN's Stealth Servers and Onion Website
Interestingly, the more I review ExpressVPN the more I am impressed . ExpressVPN operates stealth servers in Hong Kong. It is designed to help Chinese to bypass the 'Great Firewall of China'. But these servers can also be used to bypass geo-restrictions elsewhere.
I wanted to cover everything in this ExpressVPN review and while digging  in further  I found ExpressVPN's .onion website. This website can only be accessed by Tor browser which is impossible to censor. Countries like China, where they block VPN websites can easily ExpressVPN via tor VPN and make their purchases.
ExpressVPN's Privacy Policy
Being based in the British Virgin Islands (BVI) as British overseas territory ExpressVPN is resistant to most pressures coming from the UK government which includes copy right holders. The BVI has no data retention laws like Australia which does not make ExpressVPN liable to keep logs.
In their  interview with Torrent Freak ExpressVPN said
"We never keep traffic logs, and we also don't keep any logs that might enable someone to match an IP and timestamp back to a user. We work entirely on the basis of shared IPs, meaning that a single IP does not track back to an individual user. For the purpose of improving network resource allocation, we record aggregate data-transfer amounts and choice of server location, neither of which are data points that can identify a specific user as part of an investigation."
To summarize, ExpressVPN does not keep usage logs but it does keep connection logs. This is not a lot of information but can be enough for an end-to-end timing attack.  I talked to their support regarding this issue and they gave me the following response.
"The connection logs are on the ExpressVPN app, and is on the computer/device of the user. We will not have access to those unless they send them to us. Those are used for troubleshooting purposes only."
I have also attached a screenshot for further verification.
ExpressVPN Website
Let's take a minute to talk about the  ExpressVPN's  website in our ExpressVPN review. The website itself is packed with information. They have discussed the different features and the use cases of ExpressVPN.
The 'take a tour' button takes you to different pages which gives you a brief introduction about ExpressVPN. If you have a specific question you can go to the support tab and search for your query. But it would have been better if there was search bar on the home page.
ExpressVPN's site has 24/7 live chat support. When I couldn't find the answer I was looking for I talked to one of their support and he guided me through. I have also attached the screenshot above of my brief conversation.
The best part of the website is their blog section. ExpressVPN updates its blog regularly. They cover different topics from news to security guides.
ExpressVPN Support
A VPN with a bad support isn't worth wasting your time with. Fortunately, ExpressVPN has one of the best support staff I have come a crossed with. ExpressVPN is famous for its 24/7 live chat support and you won't have any trouble connecting to their live chat client.
All my questions were answered directly or they redirected me to a resource that answered my questions. Though some people complain about their technical expertise but in my personal experience the staff helped me out with my queries.
Signup Process
There is nothing a bigger letdown than a hectic VPN signup process, we are going to discuss the step by step signup process in our ExpressVPN review next.
Signing up for ExpressVPN is a fairly simple process. All you  need is a valid email address and your payment details. After you have made the purchase you will be sent a email with the confirmation and download links. You can also use a disposable email address if you want to stay anonymous.
ExpressVPN offers multiple payment methods which includes Paypal and MasterCard. You can also Bitcoins to make the purchase to stay completely anonymous while making the purchase.
ExpressVPN Software
Windows Client
ExpressVPN's windows client is very simple to use. In order to connect all you need to do is select a location and click connect.
There are additional features in the client such as VPN Protocols options and a Network lock option that acts as a kill switch and prevents DNS Leaks. I have attached a screenshot below for reference.
Overall the ExpressVPN's windows client is great except for a few ignorable glitches which I am sure will be addressed in their next update. The Mac client is the same as the Windows client but with a different design. You can see the difference below in the screenshots.
ExpressVPN Speed Tests
Now comes the most important part of our ExpressVPN review, the speed test. Speed tests varies from user to user. If you have a good internet connection you won't have much speed drops when connecting with any VPN but you have an average connection then a few servers may have high pings and low download speeds.
As for my connection, I used the UK 40Mbps/ 3Mbps connection using different protocols. The results weren't astounding but they weren't bad either. I have shared the screenshots below.
I checked for the DNSLeak and WebRTC leaks and ExpressVPN passed it with flying colors. ExpressVPN lived up to its promise and did not give up my identity. I also check its streaming speeds and it did not disappoint me as I was able to stream Netflix and Iplayer with complete ease.
ExpressVPN Android and iOS App
This is an ongoing review of ExpressVPN and I haven't had the chance to review their Android and iOS apps. But check back some other time and I will write about just how good or bad its apps are.
Conclusion
In the beginning of this ExpressVPN review I talked about how ExpressVPN is one of the best VPN providers in the industry. After reviewing their service I can safely say that ExpressVPN is truly one of the best. Though there is always room for improvements but ExpressVPN doesn't have any flaws that would stop me from recommending them. The only problem I have that ExpressVPN is a bit more expensive than other providers but besides that ExpressVPN has impressed me on all fronts.
So if you are looking for a good VPN and if you don't have any qualms about spending a few extra dollars then ExpressVPN is your best bet. Give it a try and makes use of its quibble free 30-days money back guarantee and tell us how it worked for you in the comments below.