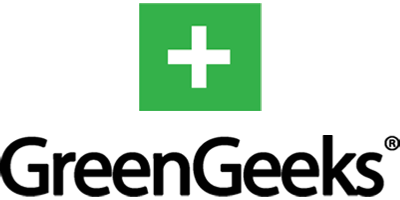 Striking Features of GreenGeeks Review
Unlimited Domains
Unlimited SSD Web Space & Data Transfer
FREE Domain Name Registration or Transfer
24/7/365 Expert Tech Support
FREE Website Builder & Templates
99.9% Service Uptime
FREE Website Transfer Service
30 Day Money Back Guarantee
SECURE Custom E-mail Addresses/Aliases
FREE Marketing & SEO Tools
Pros
Unlimited Domains Unlimited SSD Web Space & Data Transfer FREE Domain Name Registration or Transfer 24/7/365 Expert Tech Support FREE Website Builder & Templates 99.9% Service Uptime FREE Website Transfer Service 30 Day Money Back Guarantee SECURE Custom E-mail Addresses/Aliases FREE Marketing & SEO Tools
Cons
Slow Performance Price Manipulation Questionable Refund Policy
Bottom Line
GreenGeeks Hosting's pros clearly outweighs their cons. This makes it a strong contender for your consideration. But who are we decide! Read more about GreenGeek in our GreenGeeks review.
---
Ever thought you could get access to an environment friendly web hosting? GreenGeeks made sure you do! GreenGeeks was founded in 2008 by Trey Gardner and this hosting service has now grown to about 300,000 websites with data centers in Canada, U.S and soon to be in Amsterdam. It is important to look at Trey's pedigree as he worked with web hosting companies like Dot5Hosting, iPowerweb, Start Logic, iPage, Lunarpages, and Globat, before launching GreenGeeks. This environment friendly company makes two main claims:
100% customer satisfaction
99% uptime
But the question is, does GreenGeek live up to these claims or these promotional claims are just full of hot air? (Environmental pun intended)
Answering these questions was only possible by purchasing the GeenGeeks shared plan which we recently did. Our team set up a word press test website to run the performance tests for six months. So here is the review of our experience with GreenGeeks in case you are planning to buy their plans.
Pros
GreenGeeks have a lot of great things happening like mission driven services, solid uptime and support. Here is all the information you should know.
 99.95% Uptime – GreenGeeks Review
The bold claim of 99.95% Uptime was made by the founder Trey Gardner and it appears he was really serious about it. Our 12-months analysis supports this claim as our experience turned out to be exactly 99.95% uptime during our testing period. This is also sufficient to put it above the industry average or 99.94% Uptime.
Have a look here:
2016
June average 99.96%
July Average
August average 99.97%
September average 99.99%
October average 100%
November average 99.96%
December average 100%
2017
January average 100%
February average 99.99%
March average 99.98%
April average 100%
May average 99.61%
Great Support and Quick Answers – GreenGeeks Review
Customer support was an important review element. We connected with a customer support representative who then answered all our queries succinctly and timely. Our background check also revealed that the customers are happy with their support team.
Free website migration and domain name – GreenGeeks Review
GreenGeeks offers free domain name registration and transfer. If you take your domain name via them, you can enjoy it free for as long as you avail hosting from them. We still have to fill you in on the details of domain service soon. If you are hosting your site somewhere else, GreenGeeks helps you transfer your site for free to their servers.
Environment Friendly – GreenGeeks Review
What on earth is meant by green hosting and how does it even work? GreenGeeks basically purchases 3 times the wind energy credit to make up for the energy consumed by their services to power your site. In almost eight years in business, they have replaced about 615,000+ kilowatts per year.
Money back guarantee – GreenGeeks Review
If you are not happy with choosing GreenGeeks, you can get a full 30 days refund on most hosting pans. It sounds simple but you will see later in this article how things can get complicated.
Backups – GreenGeeks Review
People might try to hack their way to your data and this is where GreenGeeks show vigilance. It provides free night backups besides SSH access. You also get real time security measures like real time security scanning, spam assassin protection, automatic brute force, a password protection and SSL secure server.
Cons
Despite al the pros and benefits that GreenGeeks offers, there are few things one needs to be aware of before making the purchase decision. So here are the cons you need to watch out for. 
Slow Performance – GreenGeeks Review
We tested page load time during the 12 months test process and found their speed to be only a little better than average or just 10% faster than their competitors (995ms compared with 1059ms).
Price Manipulation – GreenGeeks Review
GreenGeeks follow the industry standard practicing of marketing a super low rate of $3.95 monthly on their site but you end up finding that you have to sign up for three years to get it. On the other hand, if you want a monthly plan, it will cost you $9.95 each month!
Questionable Refund Policy – GreenGeeks Review
A number of web hosts will offer a domain name for free when you sign up to an account. GreenGeeks throws in the same offer but here is the truth.
If you request the money back guarantee and you availed the service on free domain, you will get a deduction of $24.95 on the refund for the domain name that you registered. It shows that the domain name is not really free.
GreenGeek Pricing Plans

You can have a quick overview of the hosting plans available with GreenGeeks.
Shared Hosting: GreenGeek has only one shared hosting plan unlike most other hosting providers. The plan is for $3.95 and you need to pay 3 years in advance, whereas the actual cost is $9.95 if you plan to pay monthly. It is available with unlimited data transfer, web space, support for domain named, MySQL server and email accounts. There is also a free domain name and backups. This plan is powered by RAID-10 SSD storage for a better performance.
Word press Hosting: There is not much difference between word press hosting plan and shared plan but the features appear to be enhanced for word press.
Quick Facts about GreenGeeks
Free domain
Easy sign up
Easy payment method like PayPal and Credit Card.
The user would not use more than 100% of 1 CPU and 1GB memory, or 20 concurrent connections or their account will be at risk.
There are no Up sells
Account is activated quickly.
Availability of control panel and a dashboard experience.
Installation of CMSs which is a quick tool to install popular apps.
Should you opt for GreenGeeks?
The mission of GreenGeeks is bigger than just providing web hosting. They are not essentially the best hosting providers that we have seen but they do offer great Uptime and great customer support. For these reasons, you can consider having a look at them. Just make sure you sign up for the long term if you will like to avail their lowest rates. Also remember that your money back guarantee and domain might not be iron clad if you ask for a refund.  If you want to have a look at the best ranked hosting service providers, check our best performing hosts providers here.
Did you try GreenGeeks? How was your experience? Tell us all about it in the comments below.