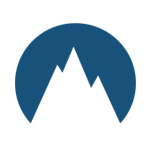 Striking Features of NordVPN Review
Offers servers in 49 countries
6 Multi logins allowed
SSL-based 2048-bit encryption
Auto Kill Switch function
Works on all OS and devices
30-day money back guarantee
$3.29
per month
You Save 72% on Yearly Plan
Pros
Strong data encryption. User-friendly software. 6 multi logins at the same time. 30-day money back guarantee. 696 VPN servers in 53 countries.
Cons
Torturous process for availing free trial. Delayed customer support response.
Bottom Line
NordVPN is a strong VPN contender with razor sharp focus on your online security and privacy. However, there is a lot of scope of improvement in speed and customer support department. Overall you will love its features be it no logs policy, the quantity of VPN servers, data encryption, user friendliness, automatic kill switch, and P2P file sharing. Read our full NordVPN review for more details.
30-days
Money Back Guarantee
---
We are writing NordVPN review and were extremely impressed with its attitude towards online privacy. NordVPN has a strict no-logging policy and operates from Panama, a region where there are no laws requiring the provider to store consumer data. This puts NordVPN as one of the most secure VPN services you can use today.
NordVPN has grown into an established VPN provider in the industry over the years. Offering attractive features, around the clock customer support, global server network, top-grade security measures, and easy to use apps on all major operating systems, NordVPN is a VPN worth having.
NordVPN Pricing Packages
NordVPN sets its prices relatively higher than other services in the industry. However, it's not the most expensive services we have ever tested. With NordVPN, you get a choice of three packages to choose from.
The monthly package will cost you $11.95, whereas a six-month plan will amount to be $42.00 ($7.00 per month). If you subscribe to a yearly plan, than you get save more as the plan is available for $69.00, which breaks down to $5.75 per month.
NordVPN Money Back Guarantee
With the purchase of NordVPN, you get 30-day money back guarantee. During this period, you can use the service as you like and test it on a number of devices. Since it is one of the top VPN providers in the industry, NordVPN assures premium service quality and delivers all the expectations to its subscribers.
We reckon that 30-day money back guarantee is a hallmark of a top class VPN service as not many providers offer such time to use their service. Recently, NordVPN changed their refund policy and the money back period now applies to Bitcoin payments as well.
To further explore NordVPN's 30-day money back guarantee, we visited different forums. Fortunately, there weren't many users who had refunded the VPN service. Instead, we received numerous positive reviews about NordVPN.
NordVPN Payment Methods
When subscribing to NordVPN, you can choose from popular payment methods to pay for the service. These include credit card, PayPal and Bitcoin. In addition to these three payment options, NordVPN also accepts payments through MINT and Paymentwall.
Bitcoin remains the safest mode of payment, as you become anonymous while subscribing. It's how Bitcoin works that your identity remains hidden to NordVPN.
Server Network Offered by NordVPN
NordVPN has 721 servers deployed in 54 different countries. This worldwide server spread offers unprecedented benefits. You can access any website or internet service that is either geo-blocked or censored.
NordVPN offers another benefit as you can check the server loads and the protocols supported on certain servers. This is a major plus sign if you are going to use NordVPN for streaming or using P2P. You can select a server that has the lowest load and offers blazing speeds. Similarly, you can also choose the protocol supported on certain servers, so that there are no connection issues or drop in internet speeds.
NordVPN also supports P2P file sharing and has certain designated servers for torrents. To us, this was a favorable aspect about the VPN service as you can torrent safely and securely.
NordVPN Protocols and Encryption
This is a critical part of our NordVPN review. A VPN defends your privacy and sensitive data against cyber-attacks using protocols and encryptions. That's why it is important to check which protocols and levels of encryptions are available. Currently, NordVPN offers the following protocols:
OpenVPN (TCP / UDP)
L2TP/IPsec
IKEv2
PPTP
Now many new VPN users would ask which protocol I should use. I would suggest using OpenVPN protocol at all times. This is because the OpenVPN protocol is open source, delivers fast performance, and offers maximum security compared to any other protocol. OpenVPN comes with AES 256 bit encryption, adding another coating of protection for your confidential data.
L2TP over IPsec is also a good protocol to use but it isn't as fast as OpenVPN and can lack in overall security. PPTP protocol is the fastest VPN of all, but I wouldn't recommend PPTP, as it's the weakest protocol. With PPTP, your privacy and security is at great risk; there have been many reported cases of PPTP being breached.
Double Data Encryption
NordVPN is one of the few VPN services we have seen at NexReviews.com that offers double data encryption. What this does is it encrypts your data not only once but twice. NordVPN achieves by using AES 256 CBC encryption, securing all your inbound and outbound traffic.
NordVPN Privacy Policy
While we are on the subject of privacy and security, no VPN is truly safe and secure unless it does not keep any kind of logs. NordVPN passes this test with excellence as the provider has strict no logging policy and places utmost regard its subscriber's privacy.
What this means is that all your browsing activates and download history will be safe from any kind of intrusion. In addition, NordVPN operates from Panama, which is another plus point for your privacy. It is not required to keep any records of its consumers by the government.
Customer Support Offered by NordVPN
Now we have come to a point in our NordVPN review where we analyze the customer support service. In our experience, many providers choose to offer multiple avenues of communication with their subscribers. NordVPN offers customer support through the following methods:
Live chat
Email
Contact form
FAQs
We contacted NordVPN through email and contact form. The average response time to email inquiries is 48 hours, but we received a response from NordVPN within this period.
Sadly, one the most obvious drawback we observed while reviewing NordVPN was that the live chat feature is not available around the clock. It is only available during certain parts of the day. Other than this, we were content with NordVPN's customer support quality.
Tutorials & Setup Guides
NordVPN covers its new and existing subscribers with detailed tutorials and setup guides. It offers basic FAQs on getting started with a VPN. You can get all the information about different elements of VPN, how it works, which streaming services you can access, and other information.
In the same way, NordVPN offers knowledge base, troubleshooting, billing information and step-by-step procedures to configuring the VPN service. You can follow the steps mentioned in the tutorials to configure the VPN on your preferred device.
NordVPN's Compatibility
Over the years, NordVPN has added various devices to its list of compatibility and now offers exclusive apps and client for multiple platforms. You can use the VPN service on Windows, Mac, Linux, iOS, and Android based devices. NordVPN can also be configured on Raspberry Pi, DD-WRT and Tomato routers, Chrome OS, and Windows Phone.
Such high compatibility shows that NordVPN is truly amongst the top VPN providers. Being compatible on routers means that you can connect your gaming consoles (such as Xbox or PlayStation), streaming devices (like Roku), and numerous other devices to a VPN.
To do justice to our NordVPN review and test its overall performance, we examined different clients and apps offered by the provider.
NordVPN Windows Client
To say that NordVPN's Windows client is nothing but perfection would be an understatement. The software is well designed with all the features and options neatly placed. You can download the software from NordVPN's website and follow the steps presented by the wizard to install the client. Once it is installed, login to the software and start using NordVPN on your Windows PC.
Now select the server you wish to use either from the map or from the list. You can also check the server loads by accessing the 'Server' option. To disconnect, just toggle the power button located right at the top of the VPN software.
NordVPN Android App
Just like its Windows client, NordVPN's Android app also built strongly. You can download the app for free from Google Play Store. While testing the Android app for NordVPN review, we were pleased to see that it didn't consume massive amounts of RAM. The app is easy to use and you will quickly get use to its interface. Simply login to the app after downloading it from Play Store, select a server of your choice, and enjoy NordVPN.
Free Trial Offered by NordVPN
Rejoice VPN users, NordVPN offers a free trial. There are few VPN providers that offer a free trial and NordVPN is one of them. Whenever we are reviewing a VPN, we always look for the availability of free trials. This is because anyone looking to use the service can test it out on his or her chosen platform before finally purchasing the VPN.
You can avail a 3-day free trial offered by NordVPN. However, you will have to contact their customer support service to use the free trial. We emailed their customer support at support@nordvpn.com to get our hands on the free trial.
NordVPN Speed Tests
NordVPN review would not be complete if didn't perform a speed test to check the providers performance. To set the base study, we tested our internet speed without a VPN connection from USA.
Next, we connected to NordVPN's UK server with OpenVPN protocol enabled and then checked our internet speeds.
To conclude our speed tests, we connected to an Australian server with OpenVPN protocol.
The results showed that the speeds were inconsistent across various servers. We repeated all the tests for each server to get an average reading. The readings from UK server showed promising results, as there was no significant drop in download and upload speeds, other than occasional rise in ping. However, this was not the case when we tested the Australian server. There was a substantial difference in internet speeds and pings.
NordVPN's Additional Features
In exception to conventional features offered by a VPN, NordVPN goes the extra mile to provide additional benefits to its consumers. Here are some additional features you can use with NordVPN:
Automatic Kill Switch
From a privacy point, kill switch is an exciting feature that kills off internet connection to any website or software in case your VPN connection drops out. You can specify the websites and software to use Automatic Kill Switch.
6 Multiple Devices Supported
You can use a single NordVPN account on six different devices simultaneously, be it your laptop, PC, tablet, or smartphone.
Encrypted Chat
This is a password protected chat feature offered by NordVPN. You can use it to communicate anonymously while keeping the contents of the conversations unreachable. The chat self-destroys after 5 minutes, leaving to trails.
Conclusion
At the start of our NordVPN review, we established that it is one of best VPN services. And, after completing the review, we can definitely say that the features, benefits, performance, and all other aspects back our claim.
With worldwide server options, great customer support service, affordable prices, easy to use and step apps, commendable speeds, and imperturbable additional features, NordVPN is a provider you should certainly try. Utilize its free trial and 30 day money back guarantee to check out the service and share us you experience in the comments below.