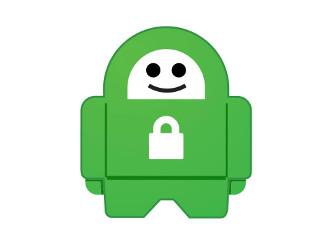 Striking Features of Private Internet Access Review
3277+ servers in 24 countries
PPTP, OpenVPN, and L2TP/IPsec protocols available
AES 256-bit encryption
P2P supported
7-day money back guarantee
24/7 customer support
Unlimited bandwidth
Supports 5 devices simultaneously
Strict no logging policy
$3.33
per month
33% Discount
Pros
3277+ servers in 24 countries PPTP, OpenVPN, and L2TP/IPsec protocols available AES 256-bit encryption P2P supported 7-day money back guarantee 24/7 customer support Unlimited bandwidth Supports 5 devices simultaneously Strict no logging policy
Cons
No free trial Variable speed performance No live chat customer support
Bottom Line
We put Private Internet Access through all the paces to see how it fairs under our testing. After the final results, we can safely conclude that PIA belongs to the top tier of VPN providers. Its attitude towards user's privacy and security is unapparelled when compared to any other VPN.
7-days
Money Back Guarantee
Private Internet Access Review 2017 - Unrivaled Privacy and Security
---
As the name suggests, Private Internet Access (PIA) is a VPN provider that emphasizes on keeping your confidential data and identity private. You will not come across many VPNs that take your privacy as seriously as PIA. With no logging policy, AES 256-bit encryption, leading VPN protocols, global server network, and affordable prices, PIA offers irresistible benefits. But is it any good? In our Private Internet Access review, we test each of its feature and evaluate its overall performance.
Pros
3277+ servers in 24 countries
PPTP, OpenVPN, and L2TP/IPsec protocols available
AES 256-bit encryption
P2P supported
7-day money back guarantee
24/7 customer support
Unlimited bandwidth
Supports 5 devices simultaneously
Strict no logging policy
Cons
No free trial
Variable speed performance
No live chat customer support
Pricing Plans & Discounts
There are many things to like about Private Internet Access and the pricing plans are definitely amongst them. Private Internet Access offers you three different plans to choose from: one-month plan, semiannual plan, and a yearly plan. The monthly subscription will cost you as low as $6.95. However, if you are looking for discounts, then lengthier subscription should suffice. The discount on each plan is equivalent to the length of the subscription.
How does Private Internet Access compare in terms of pricing with other VPNs? While conducting Private Internet Access review, we can easily say that the prices are highly affordable when compared to other VPNs in the open market.You can save up to 52 percent by choosing a yearly plan and pay a nominal amount of $3.33 per month.
In addition, each plan comes with 7-day money back guarantee. This might not seem like a lot but when you look at the features it offers, seven days are sufficient to evaluate the VPN. You try out PIA VPN risk free on multiple devices and come to grips with its functions during this time period. Sadly, PIA doesn't offer a free trial at the moment and you will have to make do with the 7-day guarantee period.
Payments Methods
Private Internet Access offers wide variety of payments to supports its subscribers. It provides popular payment methods such as credit card or debit card. Additionally, it offers payment methods such as Bitcoin and gift cards that will keep you anonymous. The introduction of anonymous payment methods truly gives an edge to PIA over securing its users' privacy.
Server Network
The true strength of a VPN can be seen from the number of servers it provides. You can look at the locations where the VPN servers are offered to judge its capability. Private Internet Access passes the server availability test with flying colors. It offers over 3277 servers which are spread across 24 different countries. To top things off, these locations are not bounded; PIA is continuously adding more server locations to its network.
Server Performance (Speed Tests)
Since it's established that PIA has acredible server presence, it's time to evaluate the performance of different servers. This is the part of Private Internet Access review where we conduct speed tests using random VPN servers and protocols. Why is this done? In short, to see the impact of a VPN on the internet speeds.
To kick things off, we first conducted a speed test using speedtest.net without a VPN connection. This was done to set a benchmark. After which we connected to different PIA servers while using OpenVPN protocol to see the overall impact on current speeds.
Without any VPN connection:
Speed tests from PIA's Netherlands server:
Speed tests from PIA's USA server:
Verdict from Speed Tests
What do the results from speed test actually show? While comparing the two results from our base internet speeds (without a VPN), you can see that there is a considerable drop when using PIA's Netherlands server. The download speeds were slashed down to 31 percent with a sharp rise in ping.
On the contrary, there wasn't any significant difference in download speeds, upload speeds, and ping when we tested the USA server. These variable speed tests are something we weren't so sure about in our PIA review and perhaps this is an area PIA should look into.
Check Server Speeds on PIA's Website
In addition to our own tests, Private Internet Access offers an interesting feature where you can conduct speed tests of its servers from the website. By navigating to the network page on PIA's website, you can select any server from any region and check its speeds.
Customer Support
A VPN's performance is not just restricted the speed and servers it offers, but other aspects such as customer support also play an important role. Private Internet Access offers assistance to its users through email ticketing system, detailed tutorials, setup guides, and FAQ section.
Unfortunately, PIA has ditched its live chat support feature. Previously it used to provide assistance through live chat and the actual reason for doing so is hard to state. However, you can still go through the knowledge base that is available on PIA's website or email your query.
We tested the email ticketing system while leadingour PIA review. The average response time for emails is usually 72 hours and we received a reply within this time frame. Conversely, we feel that the live chat feature is like the missing piece in the puzzle for PIA. It provides great features with decent performance, and answering users queries in real time would add more value to its service.
Tutorials & Setup Guides
PIA hosts over 300 articles in its knowledge base and you can find everything relating to PIA VPN under this section. Be it general information about a VPN, payment information, account support, or technical assistance, you can easily resolve your problems using these guides. PIA also offers video tutorials for setting up the service on different devices. These videos are excellent for learning how configure PIA on various operating systems.
Security Mechanisms Offered by PIA
Private Internet Access emphasizes on its user's privacy and security. It protects their sensitive data and identity by using state of the art protocols and encryptions. You can choose from three different protocols:
Since your privacy and security are precious to PIA, it recommends the use of OpenVPN protocol at all times. OpenVPN is an open source protocol and utilizes OpenSSL encryption library, making it the strongest protocol to date.
To add another layer of security, PIA also encrypts your data using AES 256-bit encryption. This encodes whatever data you transmit over the internet into codes that no one can read. It helps to protect your personal information from being hacked, in case someone breaches the VPN tunnel (although chances of that happening are relatively slim as it would take considerable time and resources).
Privacy Policy
We mentioned at the start of our PIA review that there aren't many VPN providers that take your privacy as seriously as Private Internet Access. To back that up, the VPN provider is completely logless. What this means is that it does not keep any logs of its user's internet activities while they are using PIA VPN.
Private Internet Access, however, does state that it will comply with court orders and subpoenas under its privacy policy. But since the provider does not store or keep tracks of its consumer's web activities, their privacy is completely secure.
Recently, PIA pulled its services out of Russia because the privacy of its subscribers was being compromised. According to the new Russian law, ISPs and internet services had to store metadata and contents of user's conversations for up to six months. This anti-terror surveillance law promoted PIA to withdraw it services from Russia so that it can honor its users privacy.
OS Compatibility
One of the great features about Private Internet Access is its compatibility. In today's competitive environment, you would expect a service to be available on different platform. PIA certainly has you covered in terms of availability. You configure PIA on the following operating systems:
Private Internet Access Windows Client
To attain a clear picture about PIA's compatibility, we tested its Windows client. From the onset, the software is easy to install and use. Once you have signed up for the VPN service, you will receive the download instructions in an email. Alternatively, you can just download the client from PIA's website.
It isn't the most visually appealing VPN software you will come across. However, its basic layout and raw nature will get you up and running in no time. All the options are neatly baked into the software. You can use the compressed version or expand for more options in the VPN client.
PIA Android App
While directing our PIA review, we tested the Android app for usability and performance. The results were promising. Just like the Windows client, PIA offers an easy to use app for Android. You can download the app for free from Google Play Store in a matter of seconds. Once it is installed, launch the application, enter your credentials, and select the server you want to use.
Additional Features
Private Internet Access packs a punch when it comes to defending your privacy from all sorts of cyber threats. To further solidify your online security, PIA also offers certain additional features that can be highly useful.
Internet Kill Switch
This is a feature that is now widely offered by many VPN providers. What this does is that it automatically kills your internet in case you get disconnected from the VPN. PIA has internet kill switch baked into all its apps and software. By activating this feature, you prevent IP leakage and stop your data packets to travel unencrypted.
5 Simultaneous Logins
Having the option of using a VPN on multiple devices is a blessing for any internet user. PIA listens to its consumer base and offers 5 simultaneous logins, allowing you to use your VPN account on five different devices at the same time.
P2P Supported
PIA allows the use of peer-to-peer file sharing on its servers. However, for no moment think that it also allows the use of torrents. It has a strict DMCA policy and condones any act that involves copyright infringement.
Private Internet Access Review Wrap Up
We put Private Internet Access through all the paces to see how it fairs under our testing. After the final results, we can safely conclude that PIA belongs to the top tier of VPN providers. Its attitude towards user's privacy and security is unapparelled when compared to any other VPN.
However, few areas of improvement that PIA should look into are the variable speed performances and the inaccessibility of live chat support. With that aside, its server network, leading edge protocols, interesting additional features, no logging policy and competitive pricing makes it a compelling VPN provider to use.
Share us your experience of Private Internet Access in the comments below, we look forward to hearing your story.